Welcome
This is the new Academy of Sound newsletter! This is where we will publish our favorite stories, updates, and events, and introduce our Featured Students.
Featured Student
Charlotte H.
"I am in 4th grade this year at Netherwood Knoll Elementary School. Ms. Samborn is my teacher. My favorite subject is reading. I read almost every night. I also play soccer on the Aftershocks team--it's fun. I joined orchestra this year and got to bring my cello home this week. I can't wait to learn how to play it. If I were an animal I'd want to be a lion because they're the king of the Savannah. What I like most about piano lessons is when I can play fast!"
Charlotte is a piano student of Mark Wurzelbacher, who says: "Although I have only had three lessons with her so far, I can tell that Charlotte has a real enthusiasm for learning. It has been a real pleasure getting to know her."


Office updates
New Teachers
This year, Academy of Sound welcomes violin & viola teacher
Beth Larson
, who graduated with a degree from UW-Madison and has lots of experience teaching musicians of all ages. Her summer class, Intro to Music & Rhythm, was a big hit. Beth teaches on Tuesdays and Thursdays. Visit our
registration page
to learn about her current openings.
We are also excited that pianist
Mark Wurzelbacher
has joined our team. Mark attended UW-Madison as well as the University of Notre Dame. He is active in Madison-area musical theatre. Mark teaches on Wednesdays and Thursdays. Visit our
registration page
to learn about his current openings.
Absences - Your Call!
As we announced in an e-mail earlier this month, absences are now under your control. Each student is able to make up 1 lesson per semester, no matter the absence reason. So families can decide!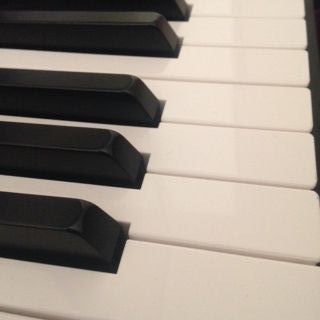 Absences must still be reported before 12pm (noon) on the lesson day in order to qualify for a makeup lesson offer.
Call 608-371-9030 or write to office@academyofsound.org to report absences and request makeup lessons.
Be sure to request the makeup at the time the absence is reported. We will keep track in case you forget whether you've used your one absence per semester.
TIP: Always contact the AOS office (instead of private teachers) with scheduling questions and updates.
Academy of Sound Gear Now Available

Official 2015 #AcademyofSound shirts, available for a limited time only!
DID YOU KNOW?
You Can Support Academy of Sound Foundation Through Amazon Smile
Do you shop at Amazon.com? Did you know that by starting at smile.amazon.com and choosing Academy of Sound Foundation as your charity, you can help members of the community to afford music lessons? Learn more about Academy of Sound Foundation here, and click the Amazon logo to get started.
SAVE THE DATE!
Our full calendar is
here
.
Thanks For Reading
That's all for this edition. If you'd like to suggest a story, or nominate a Featured Student, write to
office@academyofsound.org
. Meanwhile, we will see you at your lesson!